Home Page
Make a great first impression with visitors to your site.
Mobile
Most people will visit your website on their phone or tablet. All of our sites are responsive to be optimally viewed on any mobile device.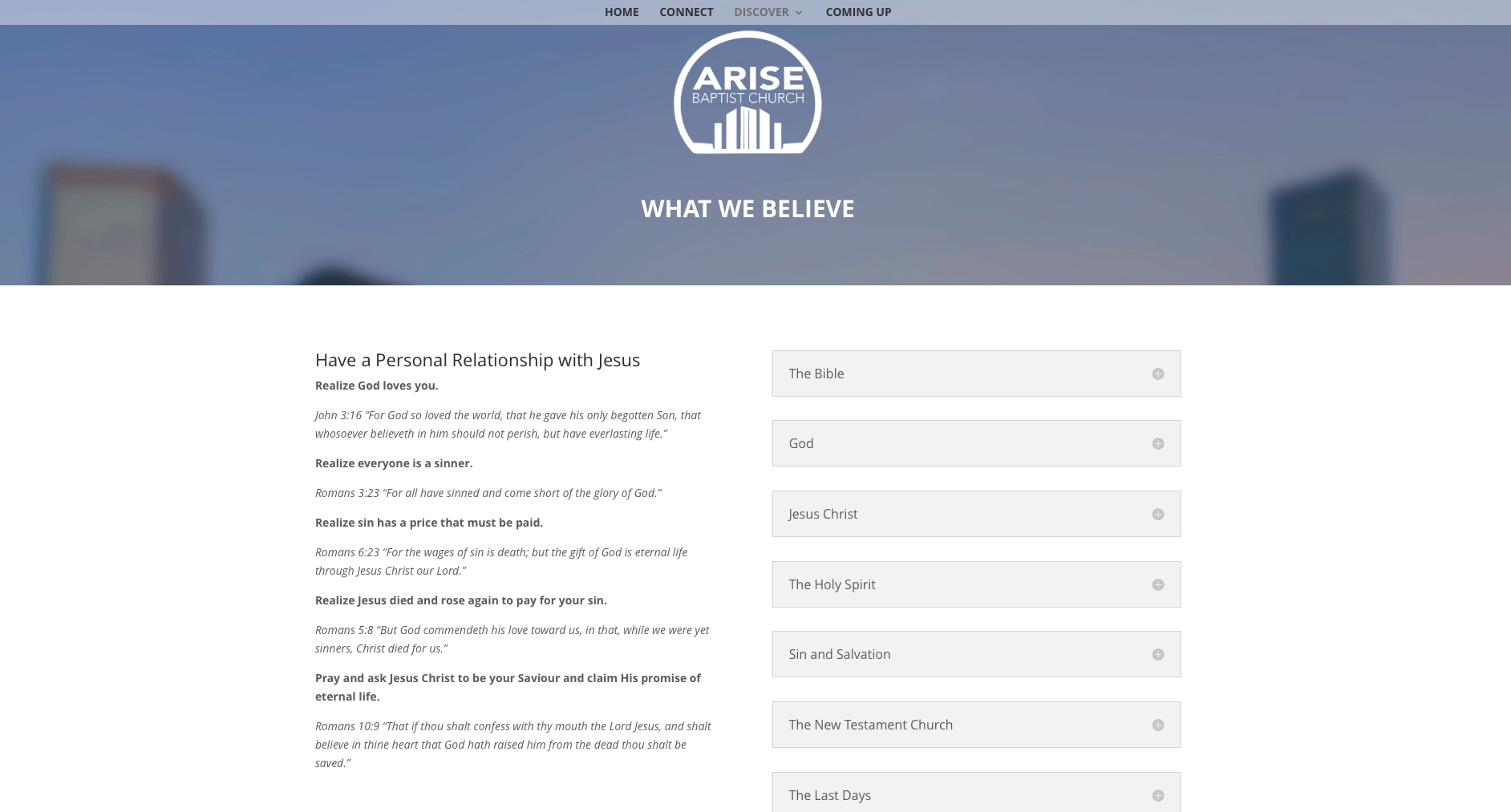 Information
Explain your beliefs, purpose, and other details about your church with an about page.
Connect
Convert website visitors to onsite visitors by giving them the opportunity to connect with your church's social media accounts as well as contact you.
Upcoming Events
Integrate your church calendar to promote upcoming church events.
Website for Arise Baptist Church in Houston, TX.
Designed and managed by Must Increase Media