Enhancing Your Website
by removing clutter and confusion and drastically streamlining the experience for the visitor
Get Started
Learn More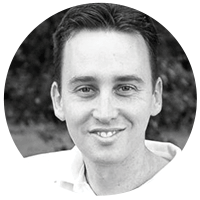 Converting Website Visitors to Onsite Visitors
The website exceeded our expectations. We had multiple families in the first month visit our church as a result of first visiting the website! We handle all the technical stuff.
We manage all of the backend tech such as hosting, server maintenance, and site backup to ensure the performance of your website so you don't have to think about it. Managing your website is simple.
Creating beautiful web content couldn't be simpler. Our easy-to-use drag and drop web editor empowers you to create beautiful, engaging content for your website. Your site looks good on any screen.
We make powerful websites with elegant aesthetics. Our sites are designed with a clean interface that enhances the browsing experience on both desktop and mobile. Support is just an email away.
Have a question? Just email to our support team. Many times we are able to resolve any issues within 24 hours of receiving a support request.
OR $39 MONTH-TO-MONTH

homepage creation

drag & drop web editor

secure and fast hosting

regular site backup

recurring billing
lifetime
LIMITED-TIME OFFER
OR 3 PAYMENTS OF $349

homepage creation

drag & drop web editor

secure and fast hosting

regular site backup

NO RECURRING BILLING
Unlimited provides the benefits of basic support while putting our team to work developing and creating new, fresh content for your website on a regular basis
startup add-ons
get more than just a homepage with an optional startup package
Added Bonus
all web packages include access to Essentials Plus